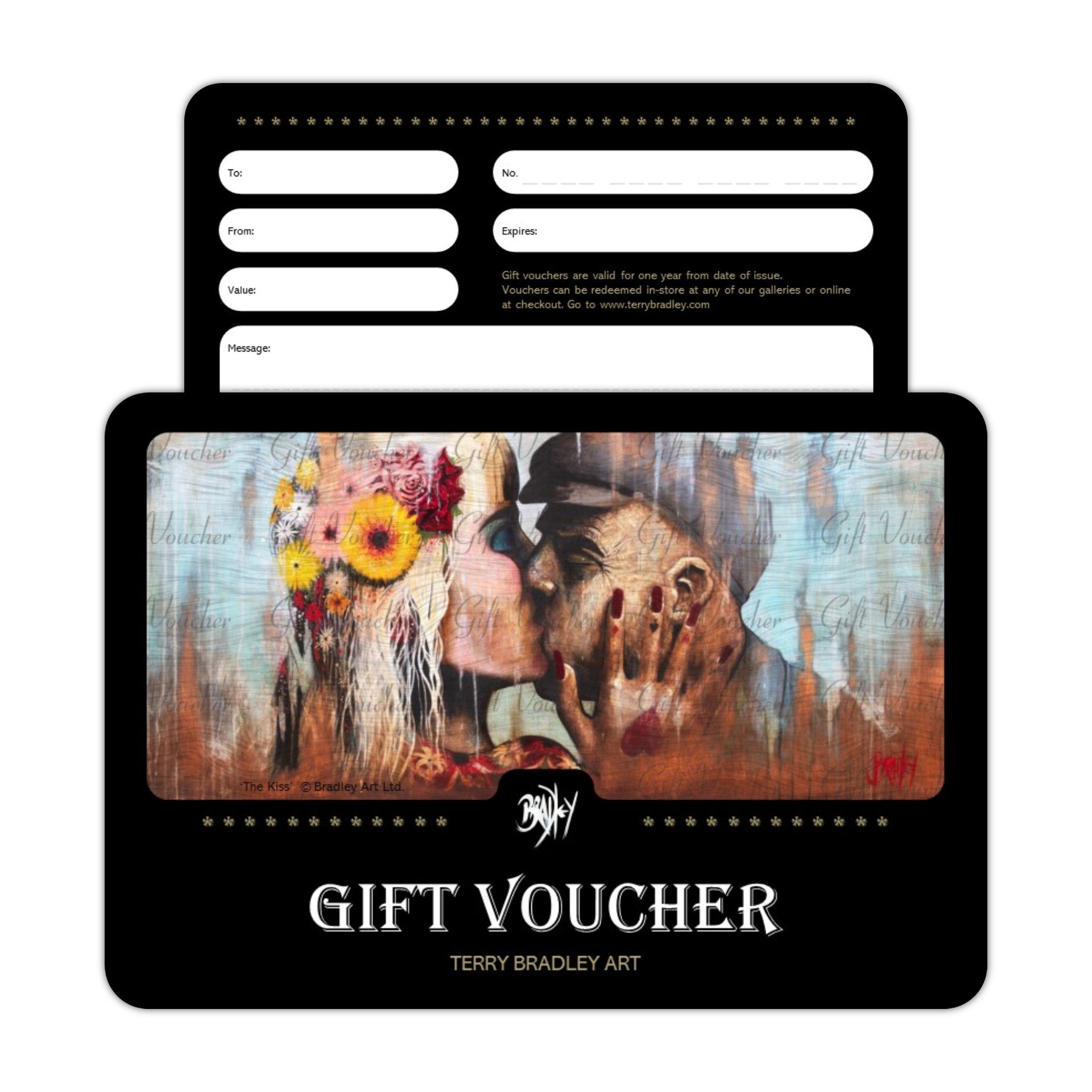 Art Gift Voucher
---
Flexible buy now and pay later options now available with Klarna™ at checkout.
Bradley Art Gift Vouchers are the perfect gift for collectors and enthusiasts to choose their own Terry Bradley product. Gift vouchers can be used to purchase any product we have available from prints, canvases and original artwork to skateboard decks, furniture and merchandise.


Select "+ Digital Version" if you would like to receive an email with instant access to your voucher code in addition to the physical voucher which will be sent via post. The emailed digital version will allow you to check the balance on your gift voucher and also add it to your Apple Wallet. (iPhone and Apple Watch only)
Gift Vouchers are valid for one year from the date they are issued.
Vouchers come with "to", "from", and "message" areas for you to use as well as a premium envelope for gifting the voucher.
Vouchers can be redeemed online at checkout (using the 16-digit voucher no.) or in-store by visiting one of our galleries.