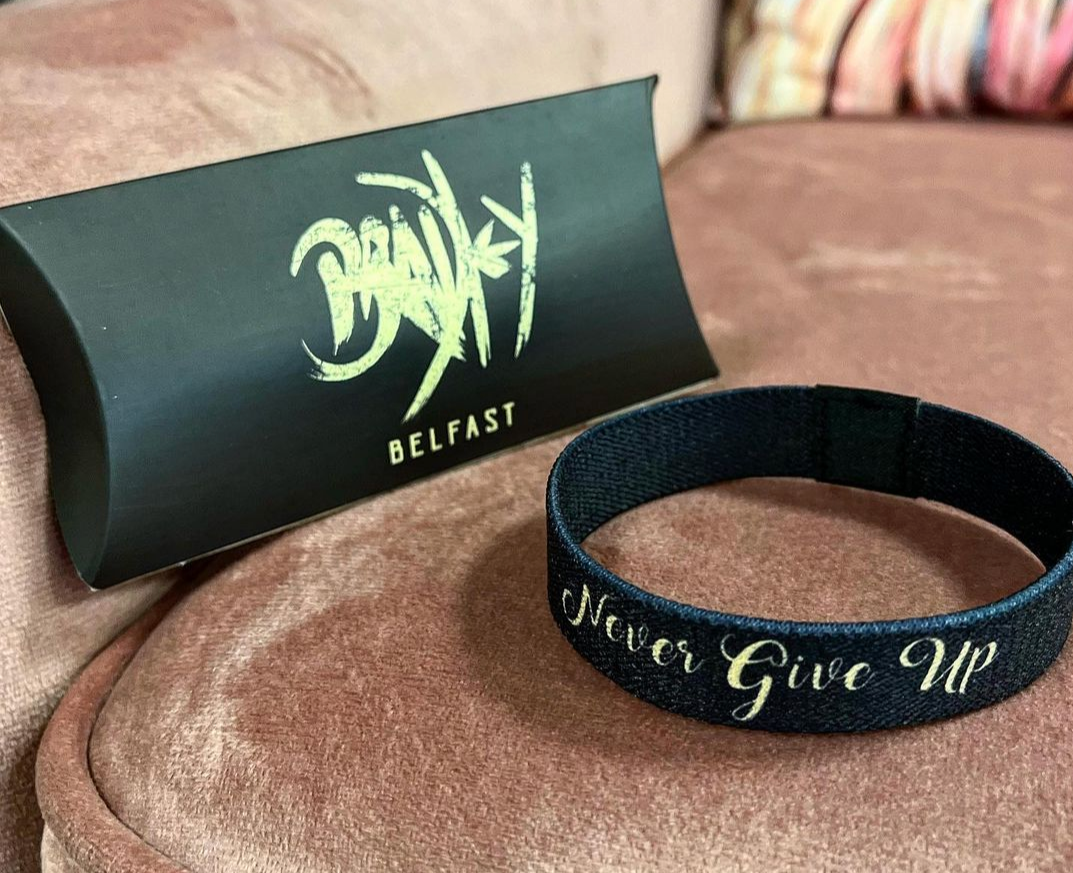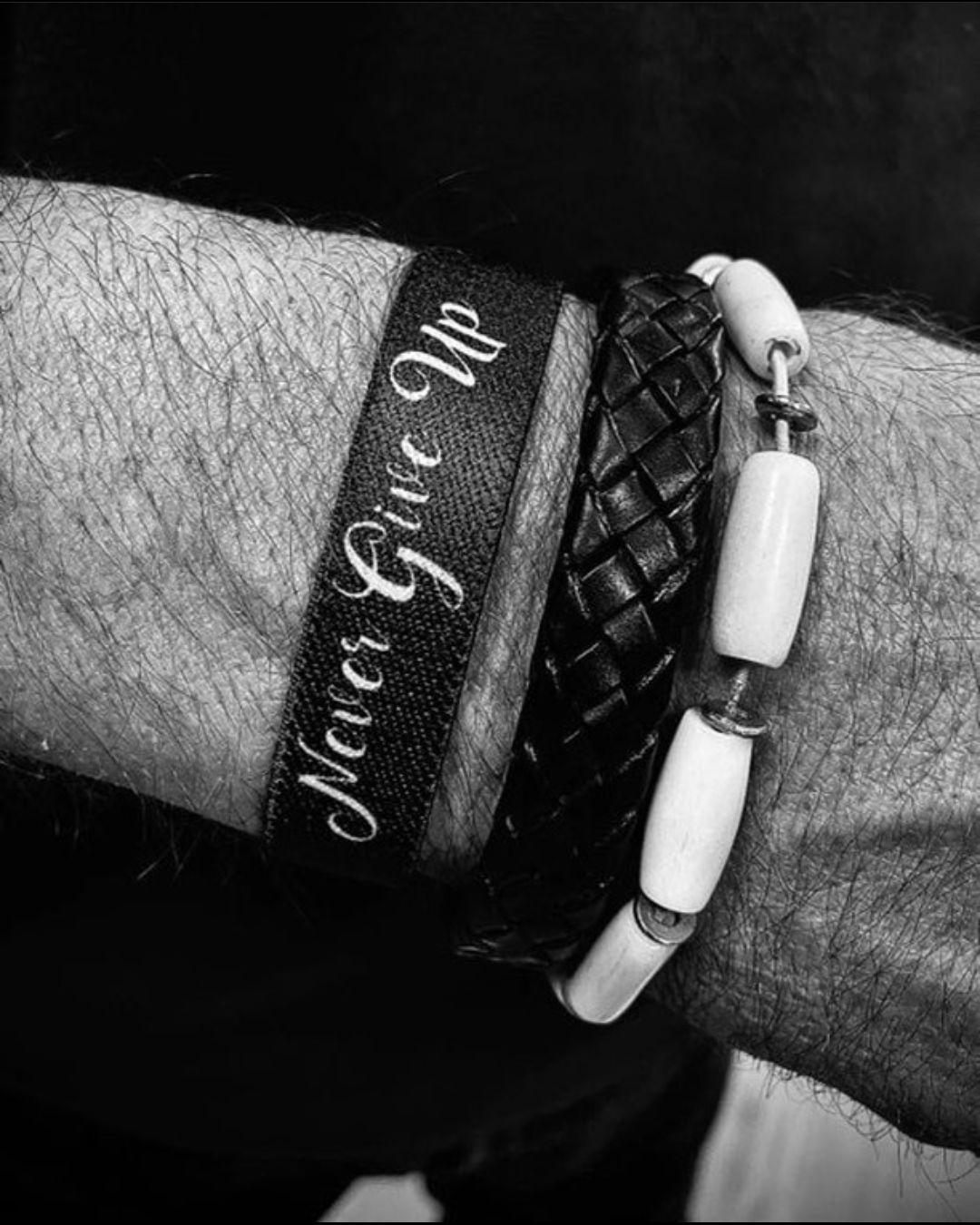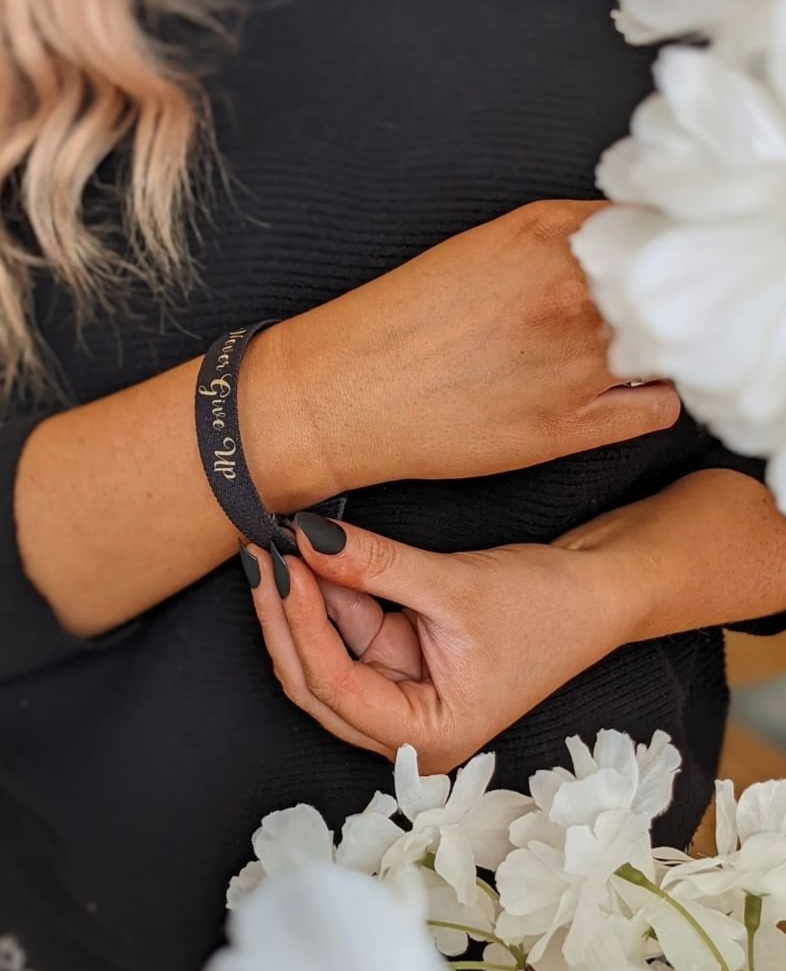 'Never Give Up' Wristband
---
Online stock is regularly updated, if currently 'sold out', pop into one of our galleries to collect a wristband.
Limited Stock
There is a limit of 2 wristbands per order. This is to ensure as many people as possible have the chance to acquire a wristband.
Share your story...
Check the bottom of this page to see stories sent to us from customers who are helping to spread the message of 'Never Give Up' with their wristbands. You can submit your own special stories to us from this page or by messaging us directly on our Facebook or Instagram pages.
'Never Give Up' Wristband 
The 'Never Give Up' wristbands are a way of supporting those who struggle with their mental health. They can be worn as our own reminder for another chance to start again tomorrow and as a symbol of support and solidarity for family and friends who are struggling.
'Pay It Forward'
The 'Never Give Up' wristbands are free, with the goal of spreading awareness of mental health struggles. For those who would like to help in our mission, you can choose to 'Pay it Forward', covering the cost of a wristband for others who do not have the means to purchase. These donations can be made through a drop down menu at order. 
Postage
There is a £1 postage fee to UK & Europe, or £5 for rest of world.
Tracking will not be available for this item.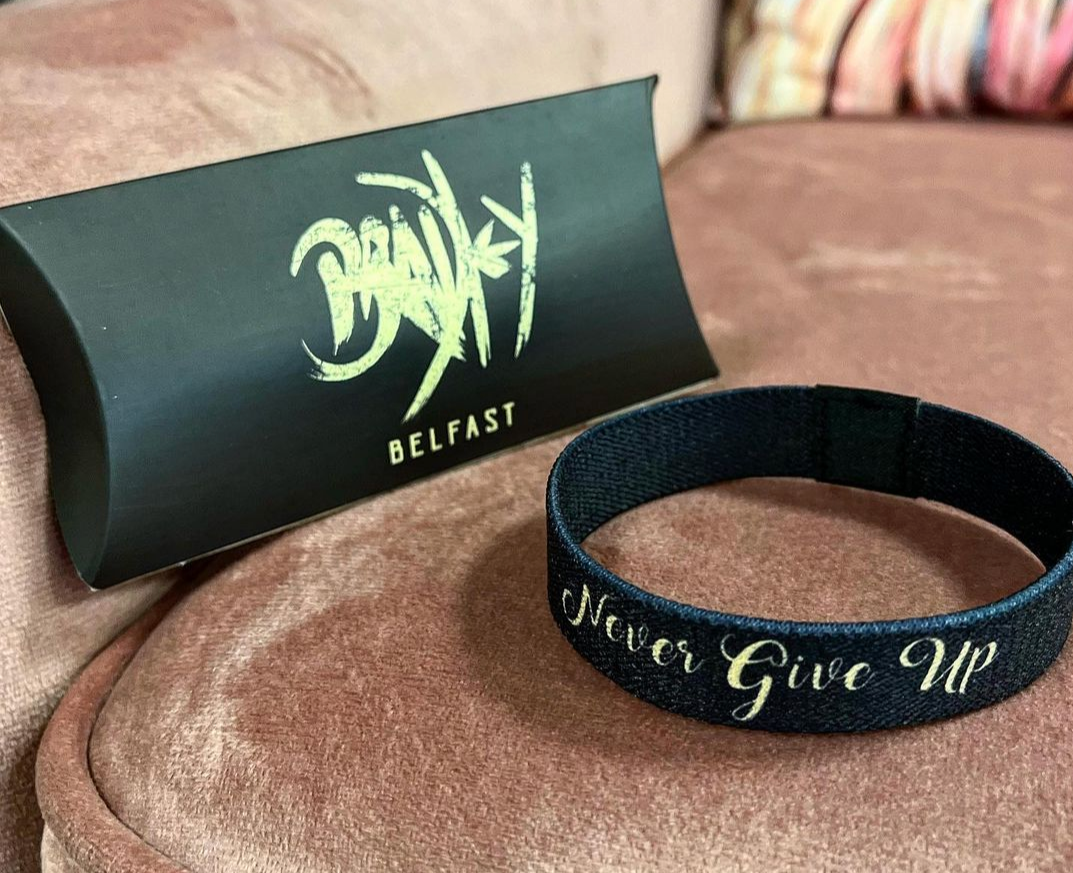 Read some stories and special moments that have been shared with us from people using the 'Never Give Up' wristbands to support one another, spread awareness and help break the stigma around mental health.

You can share your 'Never Give Up' wristband stories and special moments with us by filling out the form at the bottom of this page, or send a message to us on our Facebook and Instagram pages.
The amazing mental health nursing students from Queen's University called into our gallery recently and told us about the seminar they were having on supporting others with mental health issues. We were able to give them some of our 'Never Give Up' wristbands to gift out at their presentation, which represent an understanding for those going through these struggles.
How amazing are these customers who ran the Belfast Marathon on May 1st. Wearing their 'Never Give Up' mental health wristbands. They did an incredible job representing the phrase and getting the message out there for mental health month.
.Please use this form to send us a story with us regarding your 'Never Give Up' wristbands. You can send this form to us anonymously if that is how you wish your story to be shared.

If the form is not showing, please try a different browser or device to view this page. Alternatively you can message us on our Facebook or Instagram page. Anonymous messages through social media may not reach us however if you do not have a profile as they could get automatically flagged as spam.